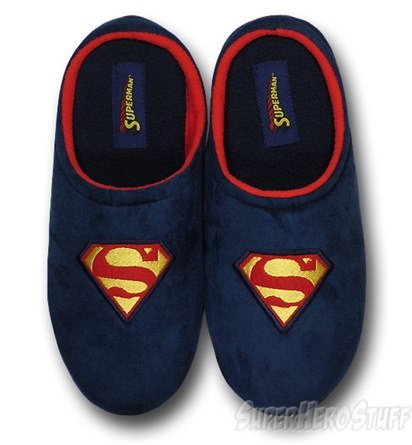 Winter will never be the same.
Now your feet can be warm with these Superman slippers. These slippers are made of polar fleece and that will keep you feet nice and toasty.
These blue slippers have red accents and of course and embroiderd Superman logo on the top.
If you are looking to get some new slippers then this is the perfect pair for a Superman fan and of course they make great gifts to.
The only rule for you is that you feet need to be in the range of size 8 to 13.
Warm your cold feet with these Superman Polar Fleece Slippers.