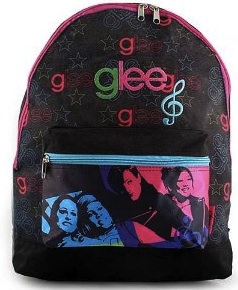 Who doesn't want to own a Glee backpack?
Right everybody wants one and this is your opertunity to get one.
This backpack is a canvas pack with zippered compartments that will keep your stuff safe.
On the black backpack you see the Glee logo multiple times and on the smaller front pocket your see some of the Glee cast members.
A great backpack for school or a fun activity.
Go check out this Glee Backpack.