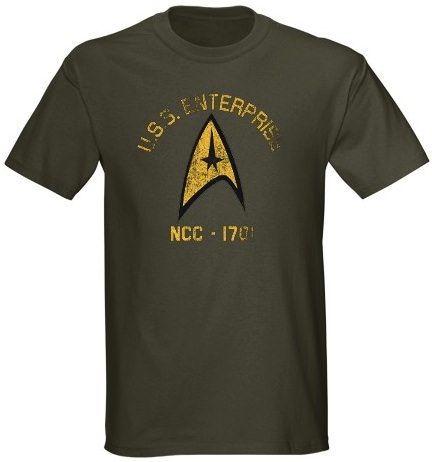 Star Trek would not be there without the U.S.S. Enterprise and to honour that we should all get one of these great t-shirts.
And you can get this special Star Trek t-shirt in men's sizes Small – 2XL and XLT – 3XLT and you can pick out of 15 different colors.
And as you can see you can find a Star Trek uniform badge on the shirt with the text "U.S.S. Enterprise NCC – 1701" all in a worn look so that your shirt will look loved from the day it arrives to your home.
You know what to do get your own U.S.S. Enterprise T-Shirt.
You may also like: