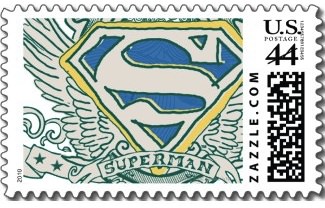 What would the world be without our super hero's? So maybe we should start respecting and promoting them a bit better.
Maybe next time you send a postcard or a letter you should use this Superman Sketch postage stamp.
of course this stamp comes in different values and is great for collectors or people who are bored of regular stamps.
Stop doing what you are doing and order these nice Superman Sketch Stamps.