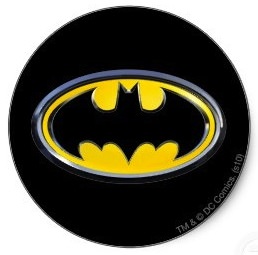 This is the time of year to put stickers on anything you can find.
And what better sticker to get then a nice Batman sticker.
On this sticker you see the Bat logo on a black background. And that makes this sticker perfect for you books, bike, skateboard or what ever could use a nice Batman sticker.
The sticker comes in two sizes 1.5 or 3 inch and then have 20 or 6 stickers on one Batman Sticker sheet.
So time to get the Bat logo out with these Batman Logo Stickers.