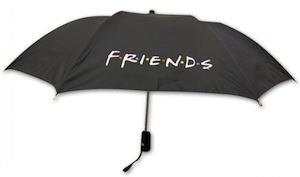 Do you leaf you friends standing in the rain?
If so then maybe you should be thinking about buying an special Friends umbrella.
This umbrella shows besides the official Friends logo also the text "ill be there for you" on the other sides of the umbrella.
If you like the Friends TV series then you will love this umbrella.
So don't wait just come check out this Friends Ill Be There For You Umbrella.