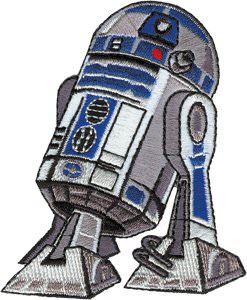 R2-D2 the robot from Star Wars can now be your friend. Just attache this Embroidered patch of R2-D2 to your belongings and he will be there forever.
The patch can be ironed on or just sown on. It is a great way to make boring clothes look cool or maybe to attached to your Laptop case.
Go get your Star Wars R2-D2 Patch.