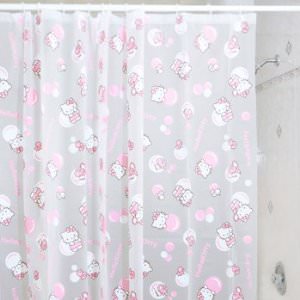 Replace your boring shower curtain with one that is fun!
This shower curtain has Hello Kitty on it and not just once many many times.
On this shower curtain you can find different Hello Kitty graphics.
A Hello Kitty fan will love this curtain for their bathroom as it will be light and fun.
Come check out this Hello Kitty Shower Curtain.