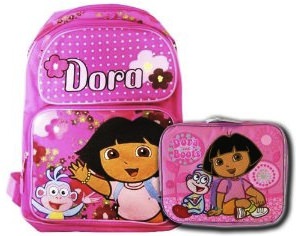 Is your little Dora fan going back to school? Then what nicer way of sending them then with this Backpack and Lunchbag set.
Now they can have all there school things in the backpack and there fresh lunch in the cute Dora lunch bag.
Have a closer look at the Dora the Explorer Backpack and Lunch Bag.