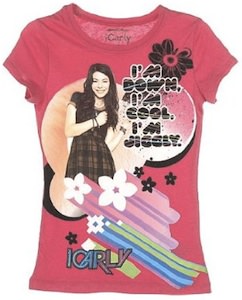 This t-shirt says "I'm down, I'm Cool, I'm Jiggly." and iCarly on the bottom and then there is a big picture of iCarly (Miranda Cosgrove) and this all on a nice fuchsia colored short sleeved t-shirt.
Your friends will be impressed by this cool t-shirt and they want one to for sure.
So beat your friends to it and go get your iCarly Cool T-Shirt.