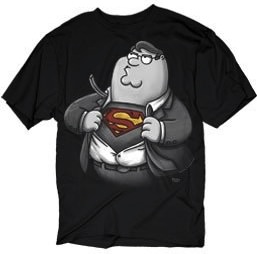 Peter Griffin from Family Guy now thinks he is Superman. OK we don't really know who is Superman so it could be of course.
But really Peter, i don't think he could be Superman even for Halloween. Anyhow Peter got his picture taken while changing in to Superman and that picture is now available printed on this T-shirt.
Go order you own Peter Griffin as Superman T-Shirt.