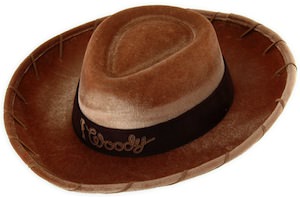 Does you kids love to play dress up?
Now they can be Woody from Toy Story when they get this Cowboy hat.
This hat is like the one Woody wears and even has Woody writen on it.
A hat like this will be hours and hours of fun and of course perfect for Halloween to.
Help you little Woody with dressing up and start with this Toy Story Woody Cowboy Hat.