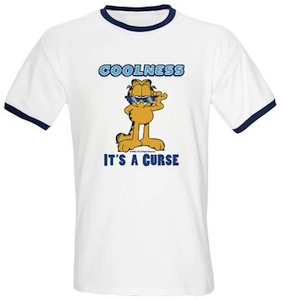 Cool cat Garfield now is ready to impress the world with this "Coolness it's a curse " T-shirt.
A nice color combination makes this shirt pop and you will definitely  get attention when you wear this nice Garfield t-shirt.
Go order a Garfield Coolness It's A Curse T-Shirt.
Code BINGEWATCHTV gets you 20% off for a limited time!