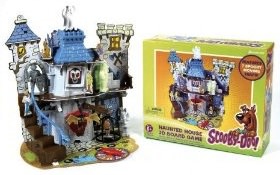 If you are in the market for a new board game and you like Scooby-Doo then you just gone love this Haunted House game.
This 3D game will give you and up to 5 players hours of funs and be careful there are secret booby traps out to get you.
Go have a closer look at this Scooby-Doo Haunted House Board game.