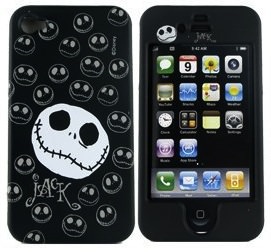 Your iPhone needs a new look and some protection and that is exactly what this The Nightmare Before Christmas iPhone case can give you.
The case is black and shows Jack's face all over it. And of course there is a big face of Jack Skellington to and the word Jack. And this was all just the back of the case.
Even the front shows a little Jack's face and the word Jack.
All of course great looking and perfect to protect you phone. And yes all the connectors and things are still available for you to access.
Get your phone a new look with this Jack Skellington iPhone 4 Case.