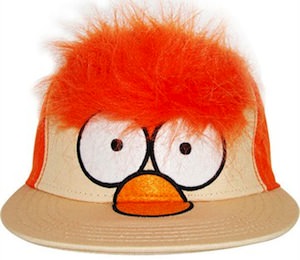 Muppets fan all over know and love Beaker.
And now you can become a little bit more like beaker just by wearing a baseball cap.
This cap shows beakers eyes and nose and even has orange hair on top.
The back of the cap is orange to and has an easy to adjust size adjuster so that it fits almost anyone.
With Summer around the corner this fun Beaker hat will keep you and lots of people smiling.
Come check out all the details of this The Muppets Beaker Hat.