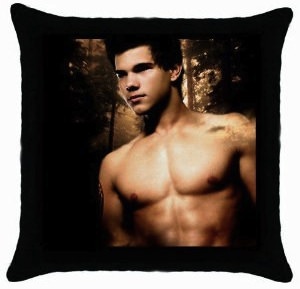 If you are a Twilight fan and like Jacob then you would love a Jacob Black pillow and now there is a way to do this.
This 18″ x 18″ pillow case is made of cotton and feels nice and cosy just put one of you pillows inside and now you can watch the latest Twilight movie together with Jacob.
SORRY BUT THIS ITEM IS NOT LONGER AVAILABLE.